AE 250 STEEL WOOD CLASSIC – LARBROYE (60)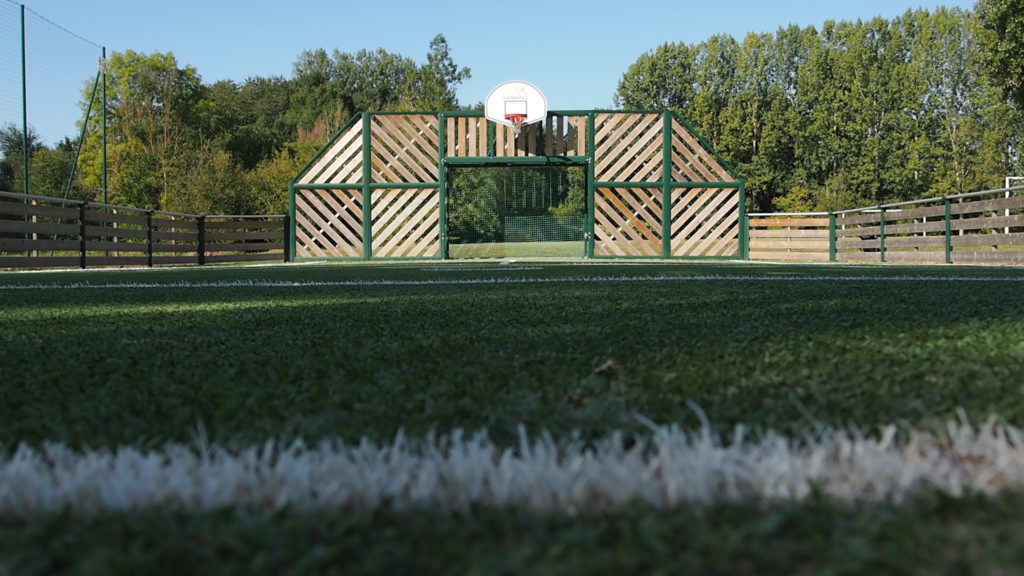 The eco-design is highlighted through this city stadium in Larbroye (60).
Thanks to an eco-design approach, this city stadium has been designed to minimize its impact on the environment. The use of durable and recyclable materials has been prioritized while ensuring the structure's strength and safety.
The presence of a peripheral track around the city stadium adds an additional ecological dimension. This track can be used for activities like running, cycling, and other sports, encouraging active transportation and reducing reliance on motorized vehicles. Furthermore, landscape arrangements that are adapted to the local environment have been implemented, preserving biodiversity and promoting the harmonious integration of the city stadium into the landscape.
This eco-design approach helps raise awareness among the users of the city stadium and the surrounding community about the importance of sustainability and environmental preservation. By providing a versatile sports space that meets environmental standards, this city stadium in Larbroye demonstrates the significance of balancing the joy of sports with the protection of the planet.
In conclusion, through its eco-design and peripheral track, this city stadium highlights the principles of sustainability and harmonious integration into the landscape, offering an environment conducive to sports activities while preserving the natural beauty of the surroundings.
Discover our fields on page instegram @agorespace