AE 300 TOUT STEEL WOOD – MANDELIEU (06)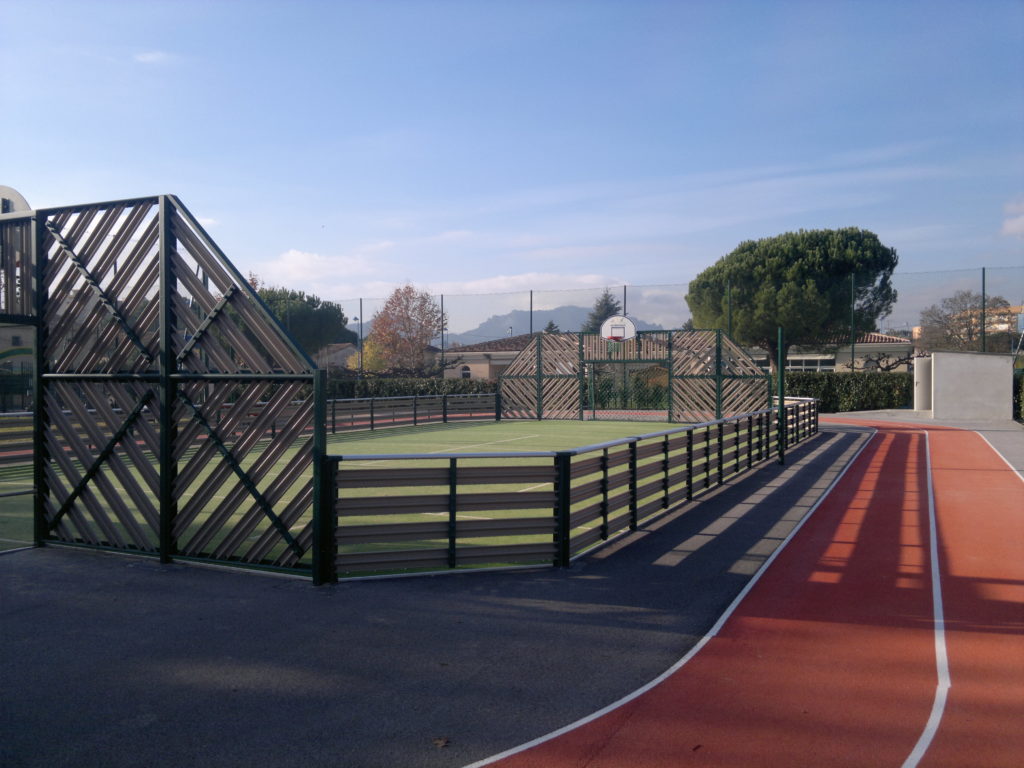 installation of a CityStade Agorespace with an athletics track in Mandelieu (06)! This new facility will provide a versatile sports space that meets the needs of the local community.
The CityStade Agorespace is designed to promote the practice of various sports, offering a wide range of activities for users. Whether it's football, basketball, handball, or other team sports, this field will meet the expectations of athletes of all levels.
Furthermore, the presence of an athletics track around the CityStade adds an additional dimension to this sports facility. The track will allow enthusiasts of running, brisk walking, cycling, and other similar activities to train and enjoy a dedicated space for their favorite activities.
The installation of the CityStade Agorespace in Mandelieu (06) reflects our commitment to eco-design and sustainability. We have ensured the use of durable and recyclable materials to minimize the impact on the environment while ensuring the strength and safety of the structure.
We hope that this new installation will be appreciated by the Mandelieu community. It will provide a place for socializing and sports practice, promoting the health and well-being of all users. Feel free to come and discover and enjoy the CityStade Agorespace with its athletics track in Mandelieu (06)!
For more information and to follow our installations, you can visit our Instagram page @agorespace.