AE 450 STEEL WOOD CLASSIC – IME SEGUR (61)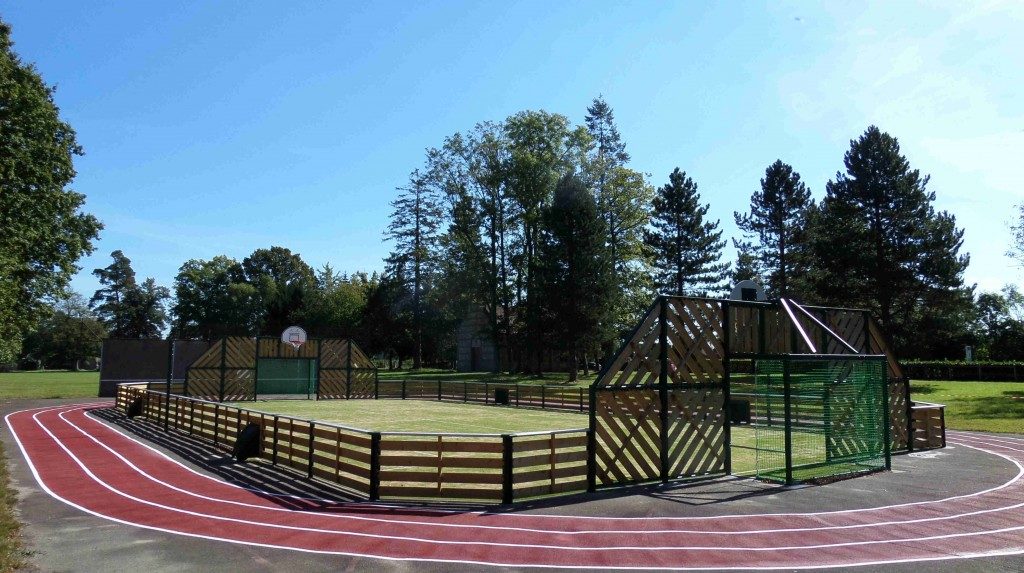 City Stadium
installed in a medical-educational institute!
The installation of a City stadium in a medical-educational institute is a remarkable initiative which offers the residents of this establishment a space adapted to sports and recreational practice. IME SEGUR institutes generally welcome children, adolescents or adults with disabilities, and the establishment of a City Stadium can have many advantages for their physical and social development.
The City stadium is a versatile sports equipment that allows the practice of several sports such as football, basketball, handball, tennis, volleyball, and many more. It therefore offers a wide variety of activities adapted to the abilities and interests of the residents of the medical-educational institute. The diversity of sports on offer promotes the commitment of participants, stimulates their motor skills and encourages the learning of new skills.
The regular practice of physical and sports activities has many benefits, regardless of individual abilities. It contributes to the development of coordination, muscle strength, balance, and also promotes cardiorespiratory health. In addition, physical exercise has a positive impact on mental health by reducing stress, improving self-esteem and promoting social interactions.
the installation of a City stadium in a medical-educational institute is an excellent decision which favors the physical, social and emotional development of the residents. It is a real asset for promoting the well-being and fulfillment of people with disabilities.
discover our multisport grounds on our instagram and facebook page