AE 450 STEEL WOOD FIRST – RAVENEL (60)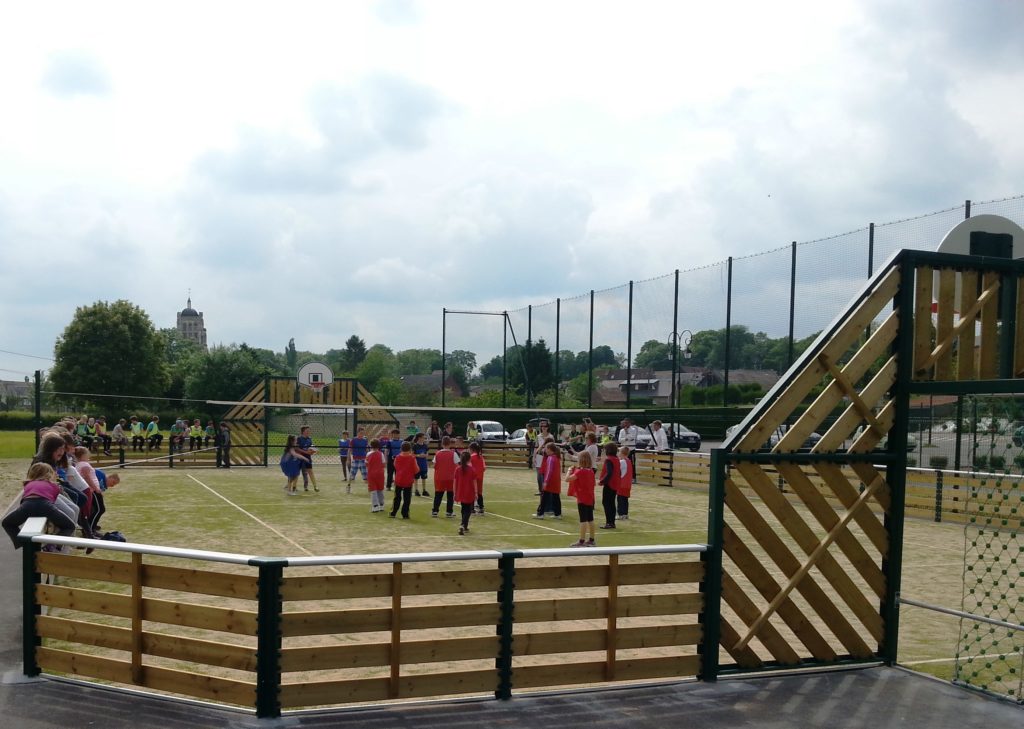 A youth-led city sports field is an initiative that allows young people to actively participate in the management, organization, and animation of a versatile sports space. A city sports field is an urban multi-sport area typically equipped with basketball hoops, soccer goals, handball walls, etc.
The idea behind a youth-led city sports field is to give young people in the community the responsibility and opportunity to be involved in promoting physical activity, sports, and well-being in their neighborhood. They can be engaged in various activities such as organizing tournaments, creating local leagues, implementing training programs, conducting sports activities, and raising awareness about the importance of leading an active lifestyle.
This enables young people to develop leadership, organizational, project management, and communication skills while fostering a healthy and positive environment in their community. The involvement of young people in the management and animation of the city sports field also strengthens their sense of belonging and responsibility towards their neighborhood.
To establish a youth-led city sports field, it is important to actively involve young people from the project's inception by engaging them in decision-making and supporting them in implementing activities. It is also essential to establish partnerships with local authorities, schools, sports associations, and other community stakeholders to ensure the success and sustainability of the initiative.
By encouraging young people to be involved in the animation of a city sports field, we promote their personal development, autonomy, and commitment to a healthy and active lifestyle.
Discover our multisports ground on Instagram