AE 450 STEEL WOOD FIRST – SAINT GAUDENS (31)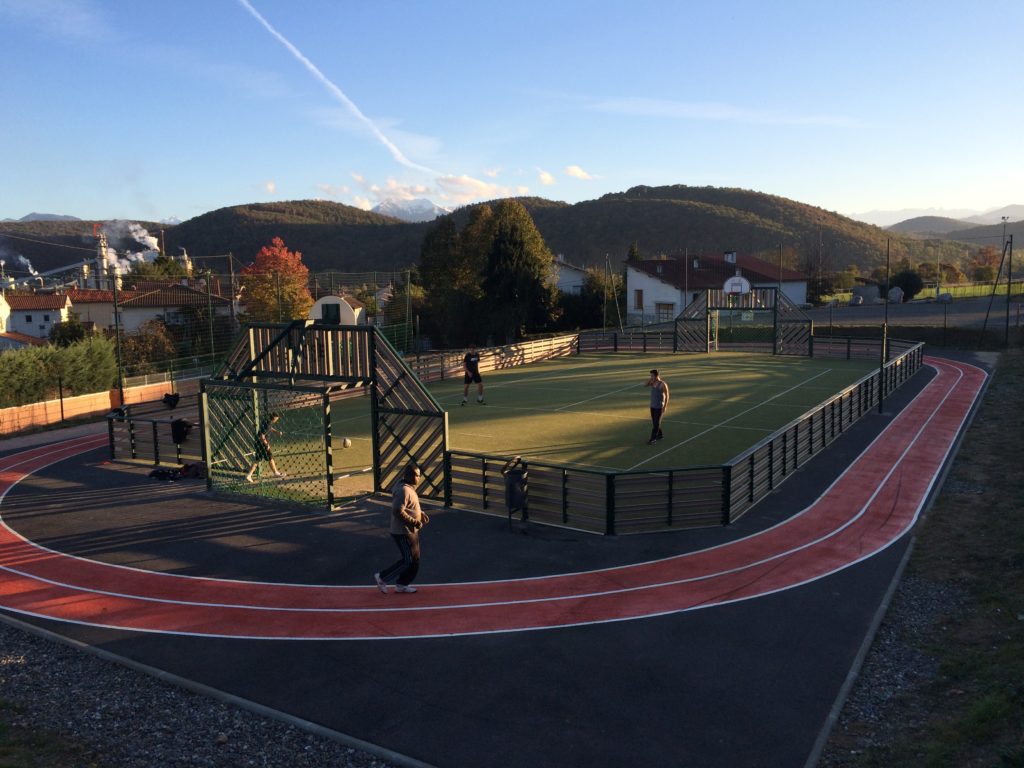 Installation of an AE 450  STEEL WOOD pitch in the town of Saint Gaudens 31.
This modern and versatile sports space, designed to meet the needs of sports enthusiasts and residents of Saint-Gaudens. Located in the heart of the city, it offers a dynamic meeting place where you can have fun.
The AE 450 STEEL WOOD city stadium is distinguished by its contemporary design and ergonomic layout. It is equipped with different playgrounds that allow you to practice various sports such as football and many more.
The space is designed in such a way as to promote conviviality and social interaction in order to improve the quality of life of the inhabitants. The Saint-Gaudens AGORESPACE is open to all ages and all skill levels.
Whether you are an enthusiastic beginner or an experienced player, this space offers you the opportunity to develop your athletic skills. Whether you come alone, with family or friends, the AGORESPACE city stadium is a dynamic place.
Take advantage of the positive energy of this space to relax, have fun and strengthen your physical form. We look forward to welcoming you to the AGORESPACE city stadium in Saint-Gaudens.