AE JUNIOR FIRST COURT – PHALSBOURG (57)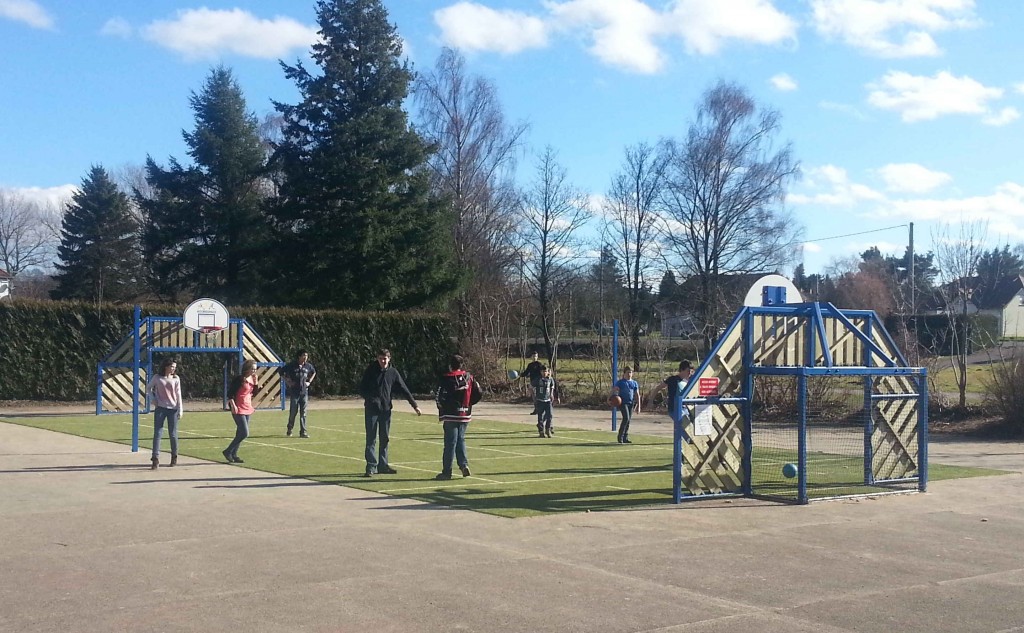 installation of a Junior Sports Court at Collège Saint Antoine in Phalsbourg (57)! This new sports facility will provide students with a dedicated space for the practice of various sports and activities.
The Junior Sports Court is specifically designed to meet the needs of young athletes by offering age-appropriate equipment and facilities. It will provide opportunities for playing football, basketball, handball, volleyball, and other popular team sports among students.
The safety of the students is our top priority, which is why we have ensured that the Junior Sports Court meets the highest safety standards. The materials used are durable and resistant, ensuring a strong and secure structure for sports activities.
The installation of this Junior Sports Court at Collège Saint Antoine in Phalsbourg (57) aims to encourage sports participation. It will provide a space conducive to learning sports skills, physical development, and teamwork.
We are proud to contribute to the enhancement of sports infrastructure at Collège Saint Antoine, and we hope that this sports facility will be appreciated by the students and the school community in Phalsbourg.
For more information follow us on social media instagram, facebook or linkedin.